Mini Quartz Tube for Handheld Meters
The mini quartz tube is used with Amiscience's refined oil fluorometer which utilizes deep-UV excitation, when high sensitivity and low sample volume are required. It has good UV transmission and uniformity for consistent signal measurement.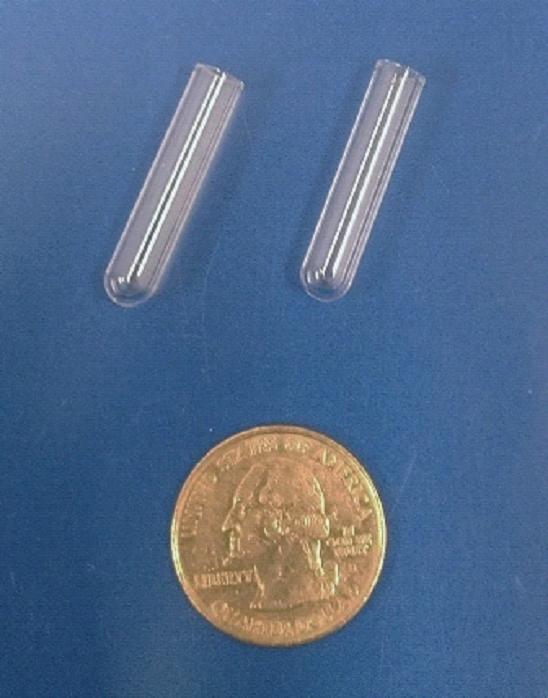 Part Number: QTB-6x25-10
Specifications
Capacity: 200 mirco-liter.
Size: 6mm ODx 25mm Length
Natural color.
Package: 10/bag.