Chlorophyll-a Calibration Standard
Amiscience's low-cost chlorophyll-a primary calibration standard is designed and formulated for Amiscience's handheld fluorometers or other manufacturer's equivalent. Each calibration standard is stored in a 30mL bottle and ready to use.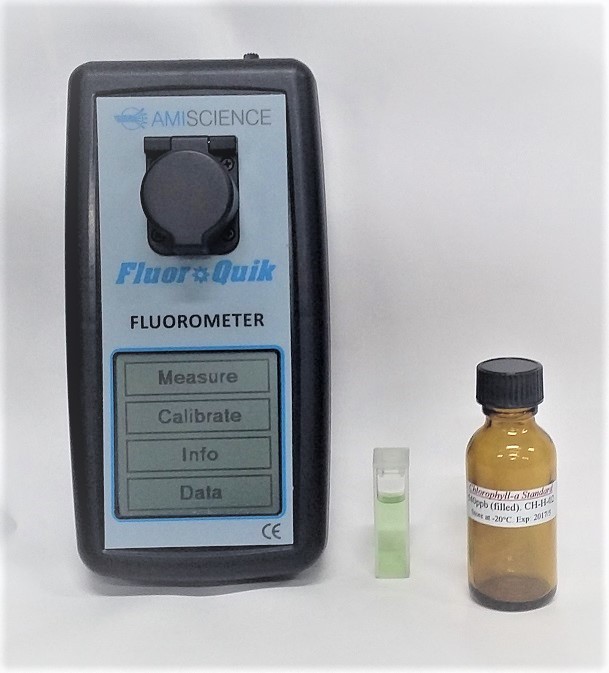 Part Number: STD-CHL-30ML
Low cost and convenient.
Concentration: Between 150-ppb to 250-ppb. Can be further diluted with acetone.
Each batch is certified by colorimetric and fluorometric methods.
Shipped at room temperature and stored at -20 deg-C.
Shelf-life of more than 3 months.